Regular price
Sale price
$9.00 USD
Unit price
per
Sale
Sold out
Share
Introducing the enchanting world of Lauryn's whimsical art through her mesmerizing holographic stickers!  With this set of 2 vibrant and ethereal designs, you'll be able to add a touch of magic to your everyday life.  Whether you're a witch, a gardener, or simply someone who appreciates art, these stickers are sure to captivate your imagination and make any surface truly enchanting. 
Each holographic sticker is carefully crafted by Lauryn Yovino, the artist behind Moonstruck Botanica. The designs blend whimsical elements with nature's beauty, creating a captivating visual experience. 
Stick them on your notebooks, laptops, water bottles, or anywhere your heart desires!  These stickers are not only visually stunning but also durable and long-lasting, making them perfect for your on-the-go adventures. 
Add a touch of magic to your life with these delightful holographic stickers, and let your inner creativity soar.  Don't miss out on the opportunity to showcase Lauryn Yovino's incredible artistry and make a statement wherever you go. Get your set today and let the enchantment begin! 
Designs in this set include the following: 
Lotus Flower Holographic Vinyl Sticker 2" x 2":
https://www.moonstruckbotanica.com/products/holographic-lotus-2-x-2-vinyl-stickers
Holographic Bats in flight 4" x 2.5":
https://www.moonstruckbotanica.com/products/holographic-bat-4-x-2-5-vinyl-stickers
View full details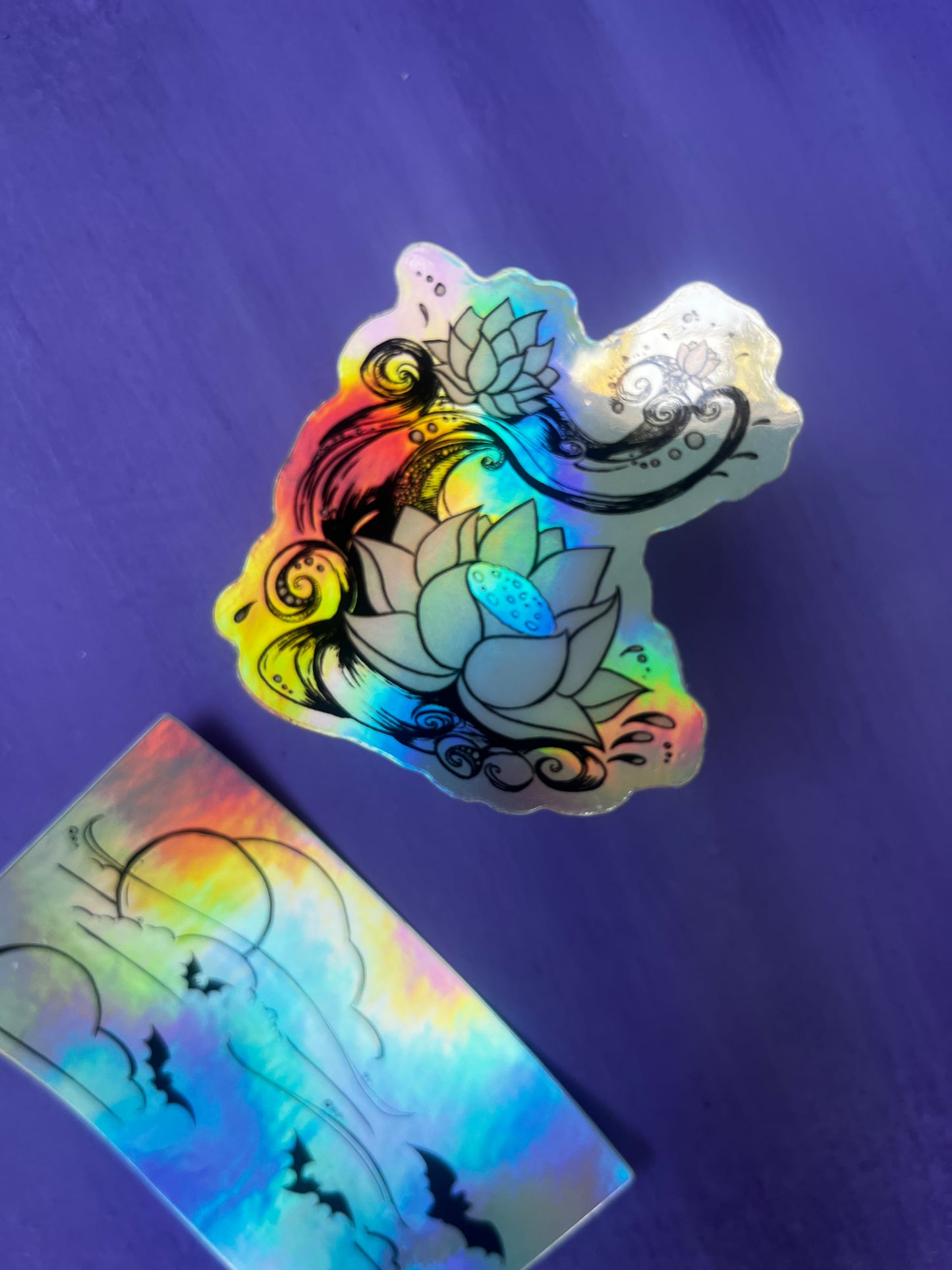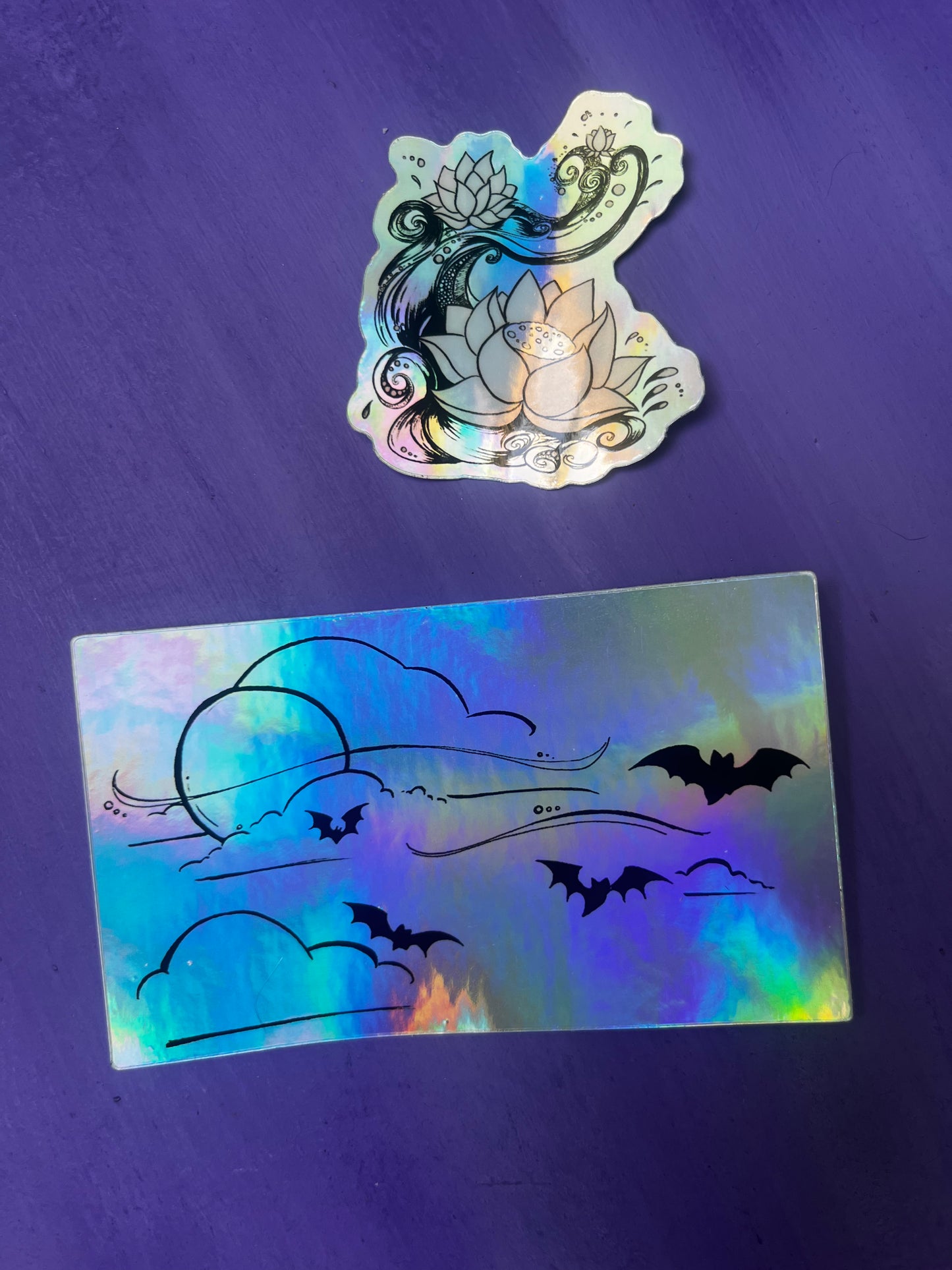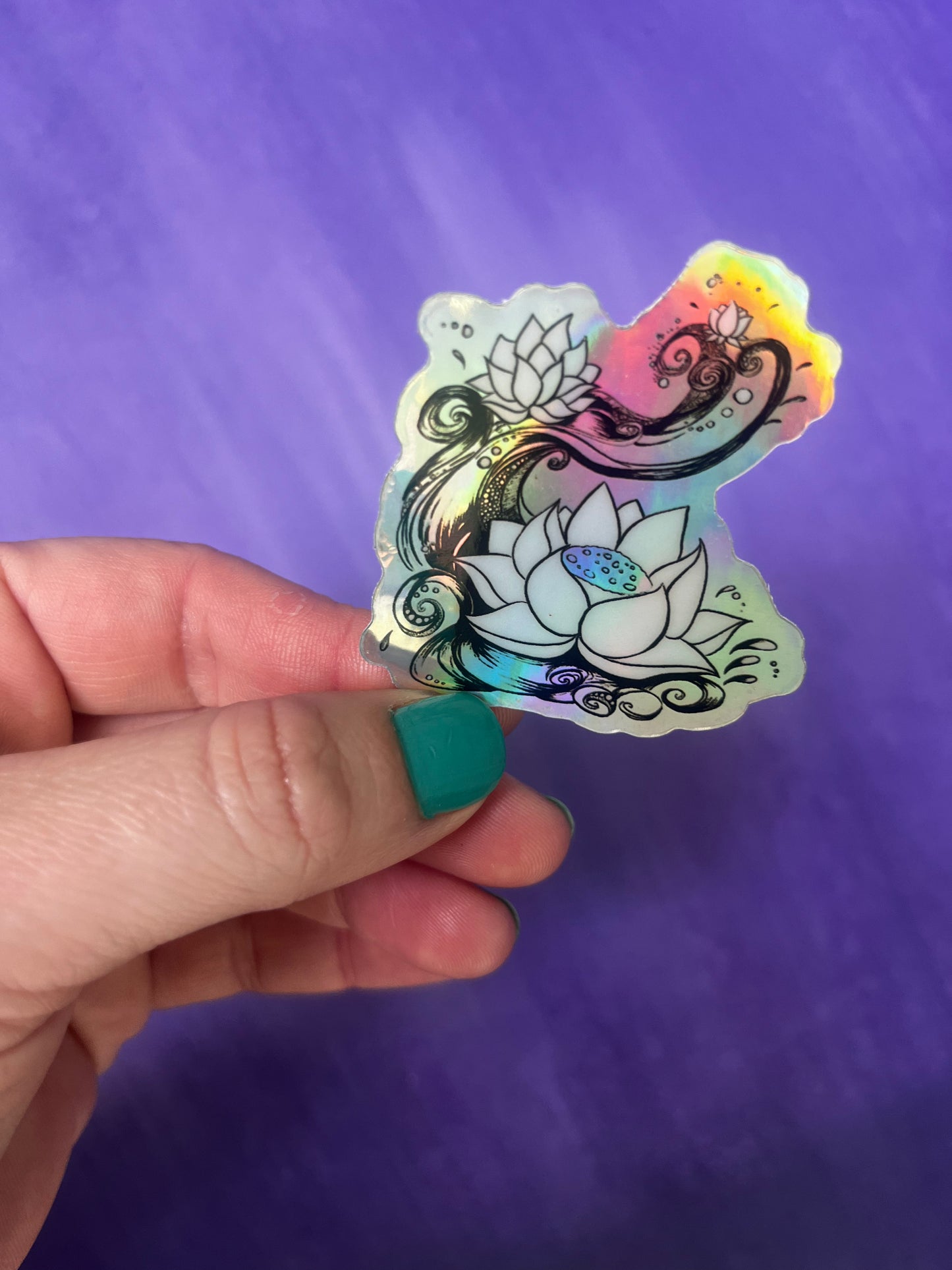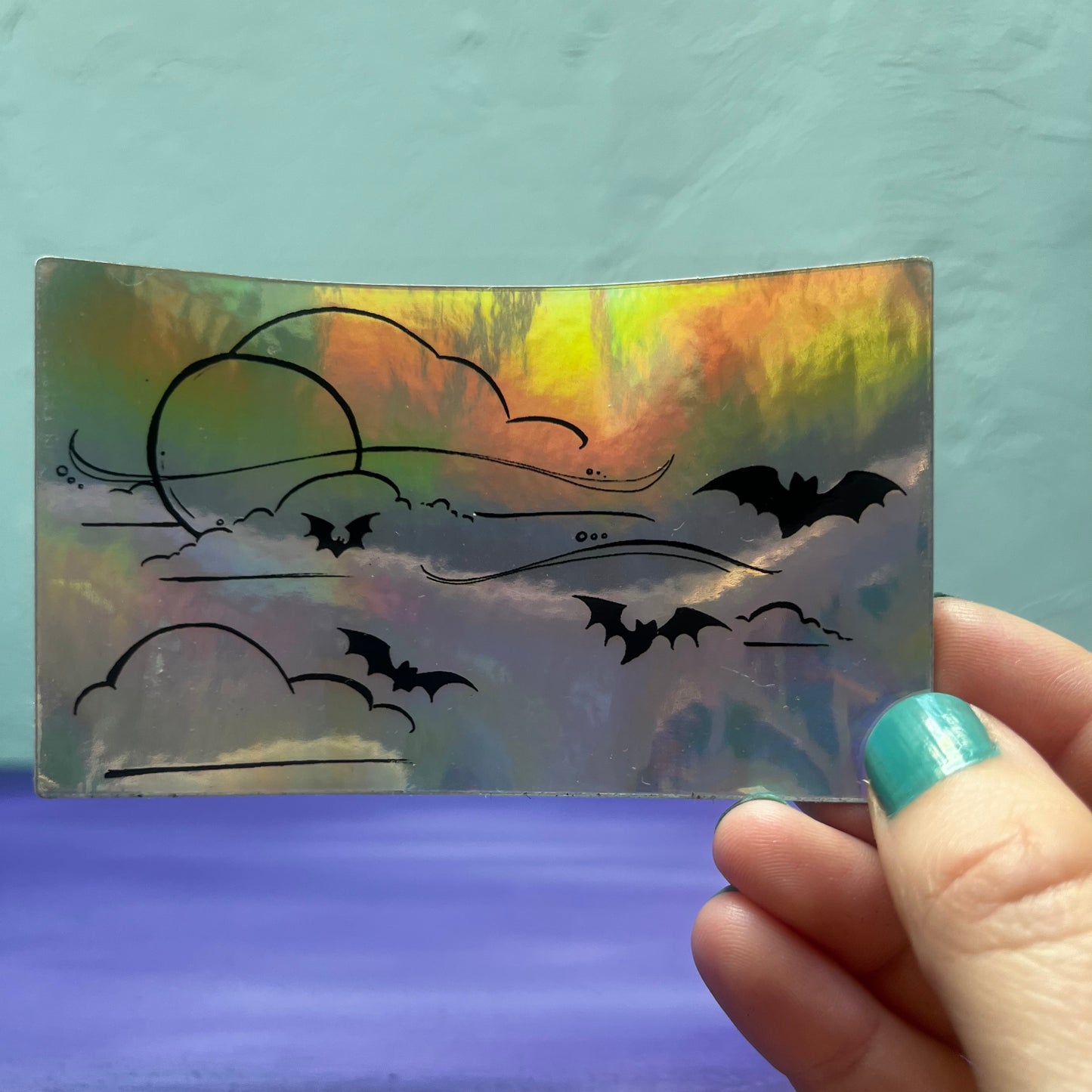 Shipping

Processing time is 1-2 business days. Once your item ships you will be provided with a tracking number.

Returns

Returns are available 7 days from delivery confirmation date. If you have an issue with an item, please email us at MoonstruckBotanica@gmail.com